I know I said that adventures wouldn't be happening again for a while but it turns out today was going to be one. Today I went to Asakusa and Harajuku with my roommate and her friend! Asakusa is so far but it's really pretty and Harajuku is fun but really expesnive! D: There is an amazing shrine there though that we went to! It was raining all day though and it was freezing. I really wish I would of packed for the cold but I thought it'd be warm or at least tolerable ugh (TT_TT) It was a lot of fun regardless and I'm exhausted. It didn't cost too much to go either which was really nice! So onto a shit ton of pictures! :D And I really mean it when I say there's a lot… Sorry if I'm spamming anyone's dashboard!
                                                    Asakusa~!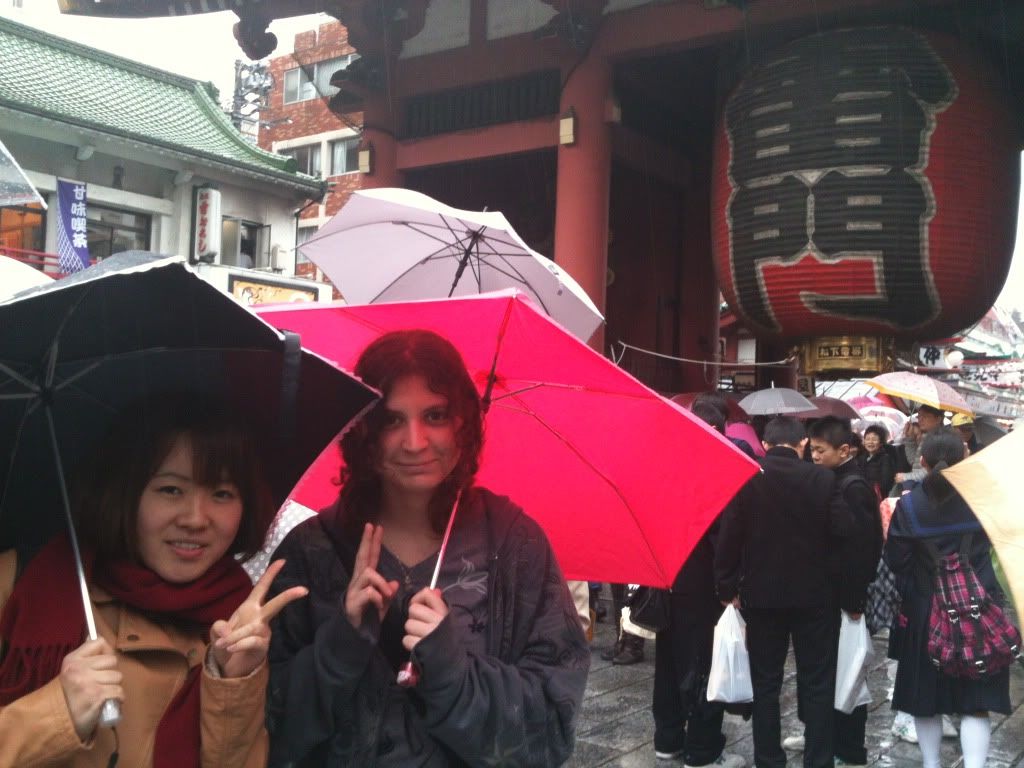 Here's my roommate and I standing in front of the entrance of all the shops and temple.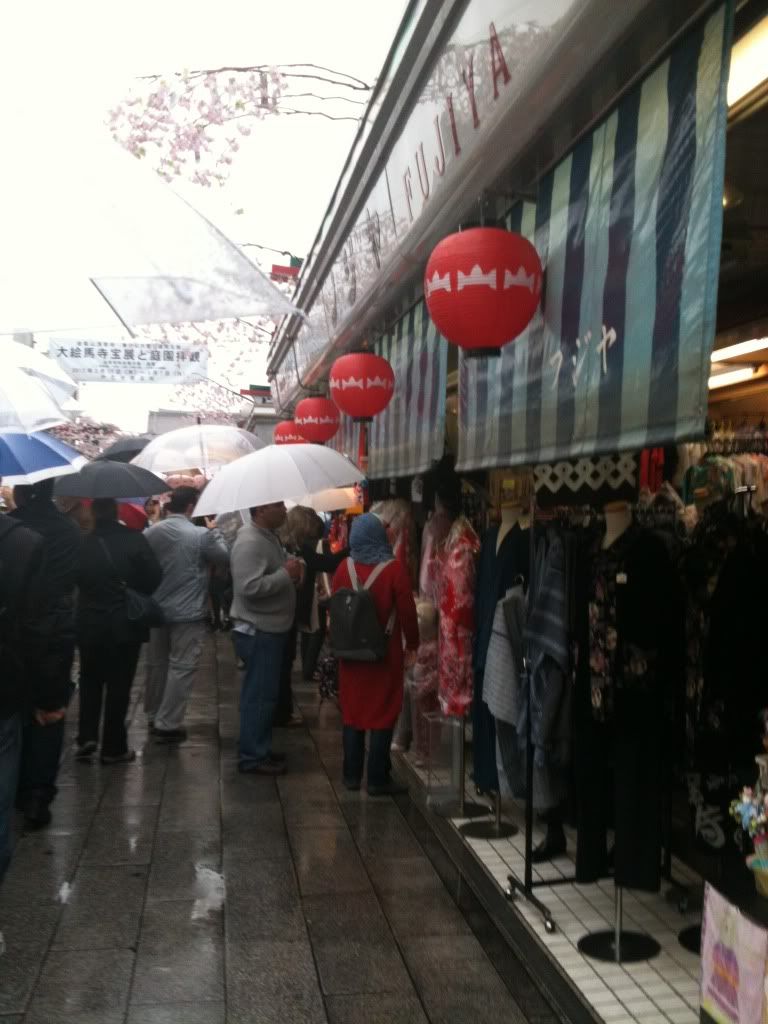 Here's an example of the line of shops! God there were so many souvenirs I want to buy but they were so expensive (><) i hope i can return when I have money.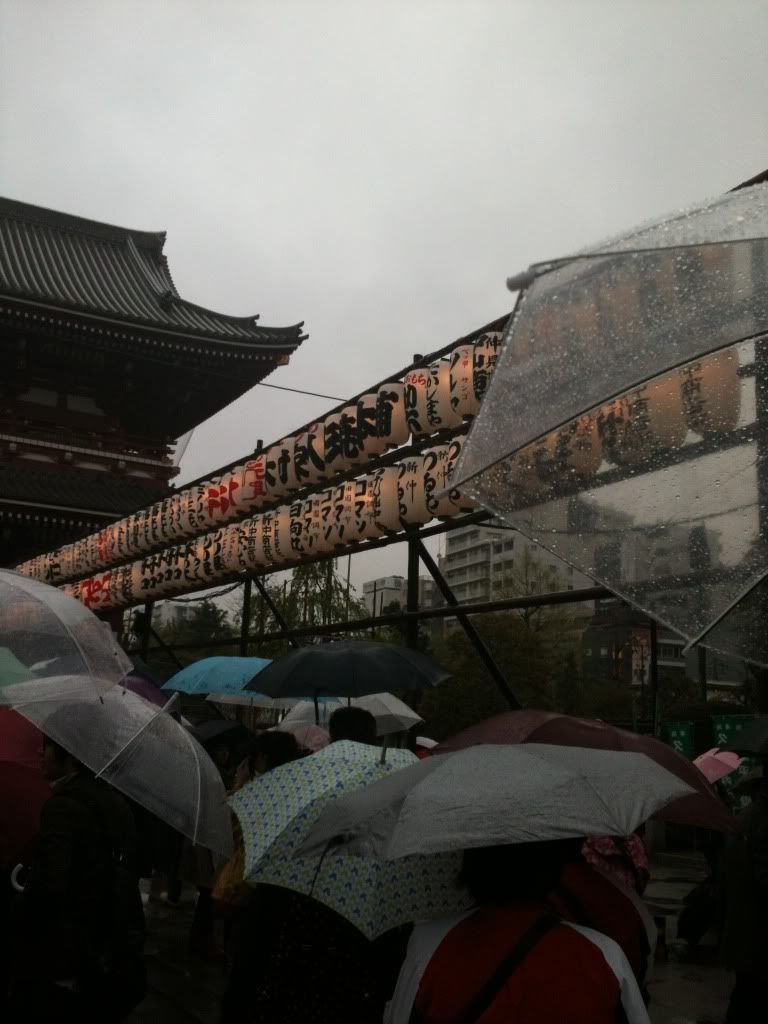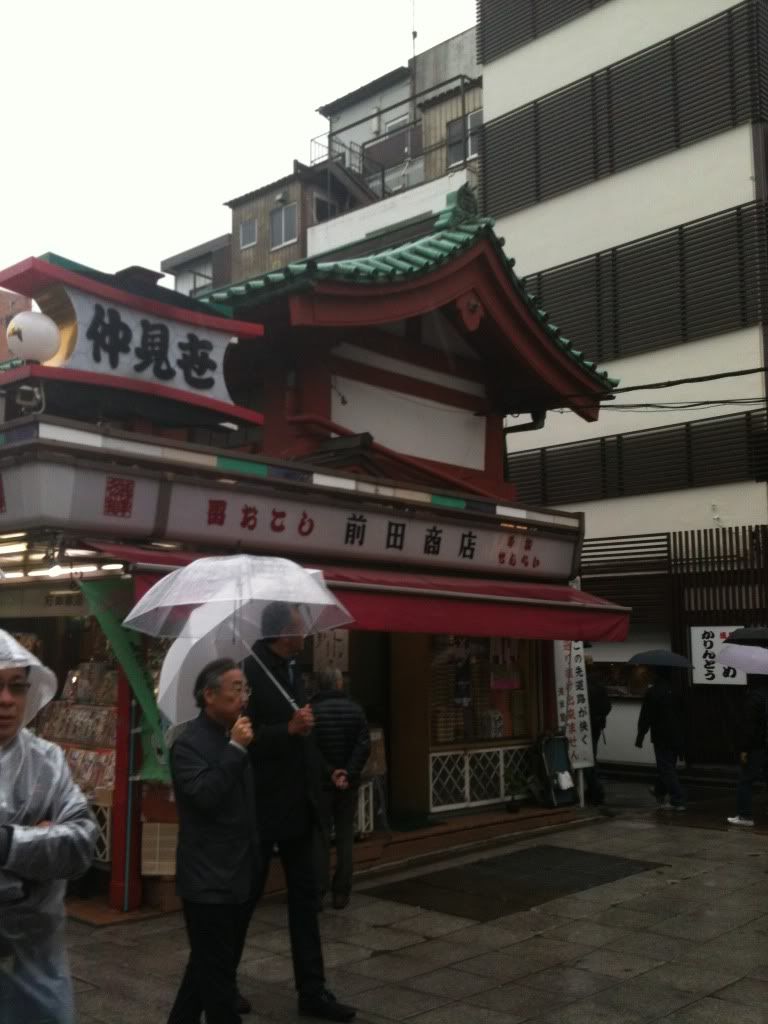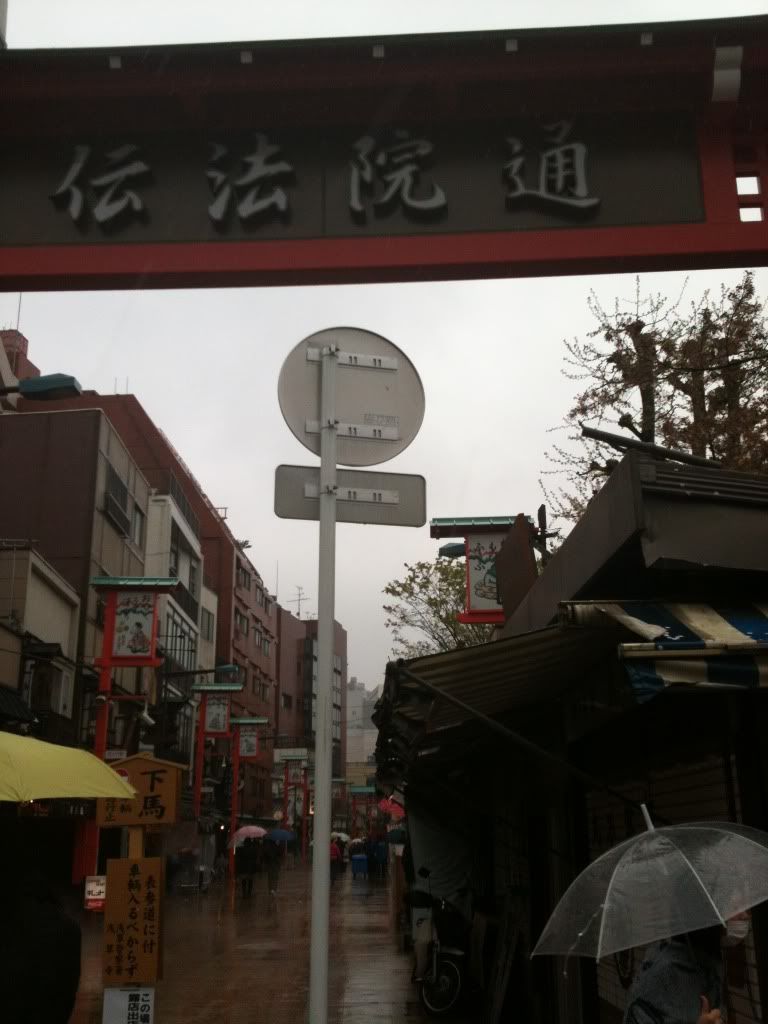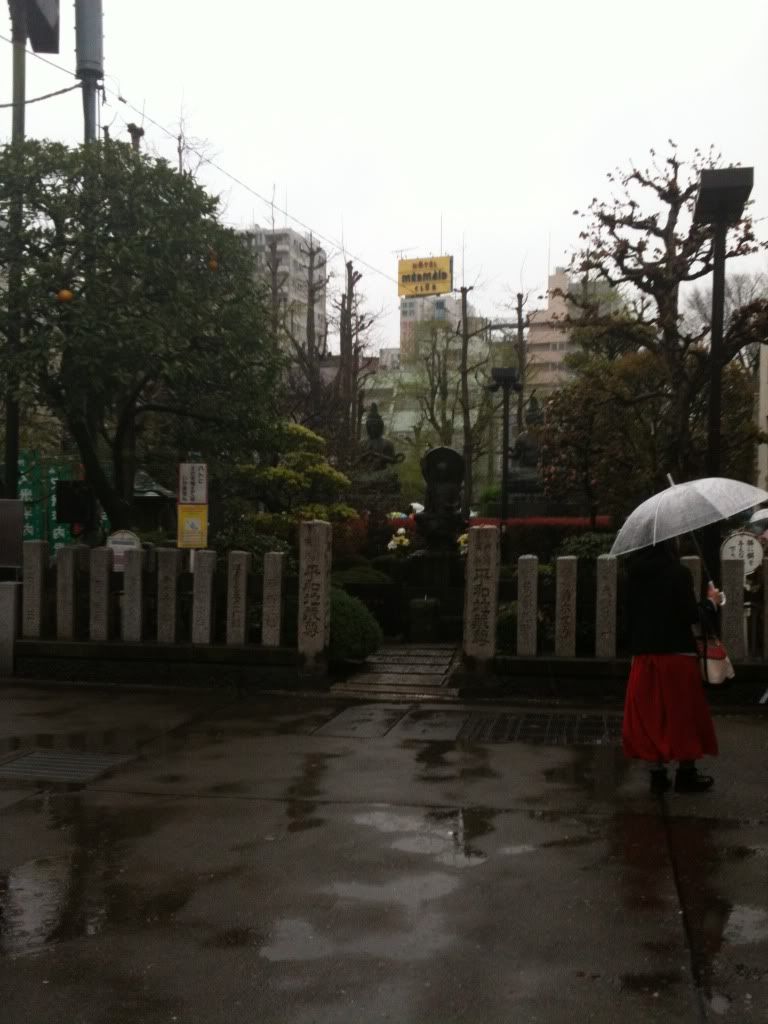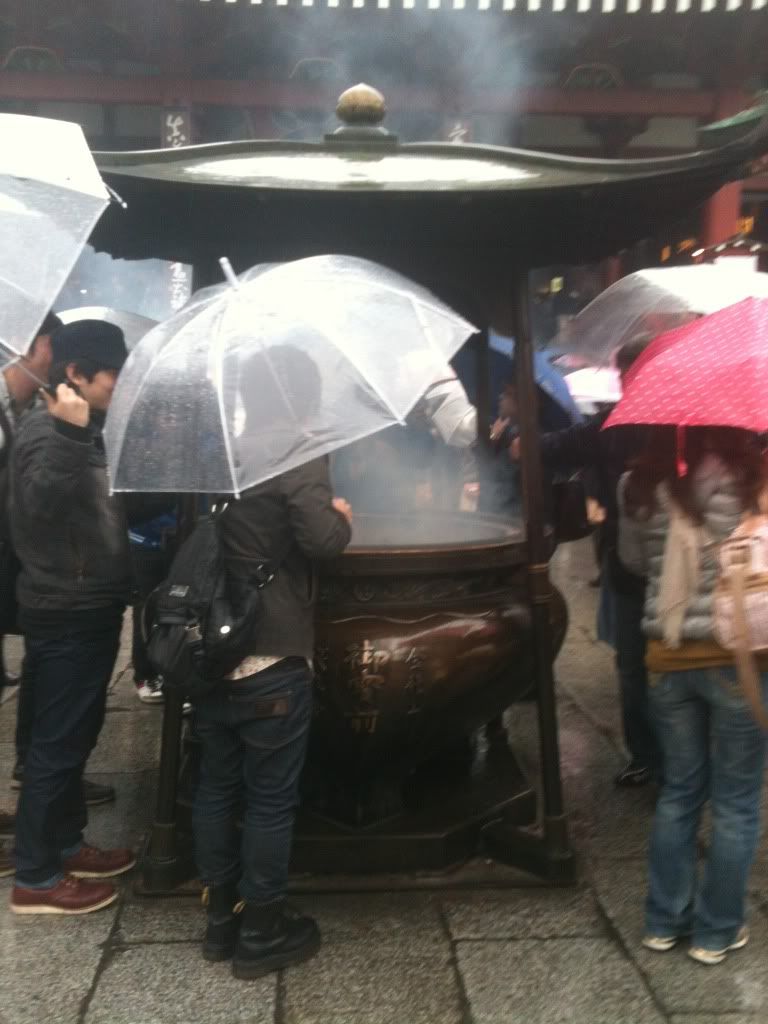 So this is how my roommate's friend explained it. You're suppose to wave the smoke in your direction because it's suppose to help any wounds or make you healthier.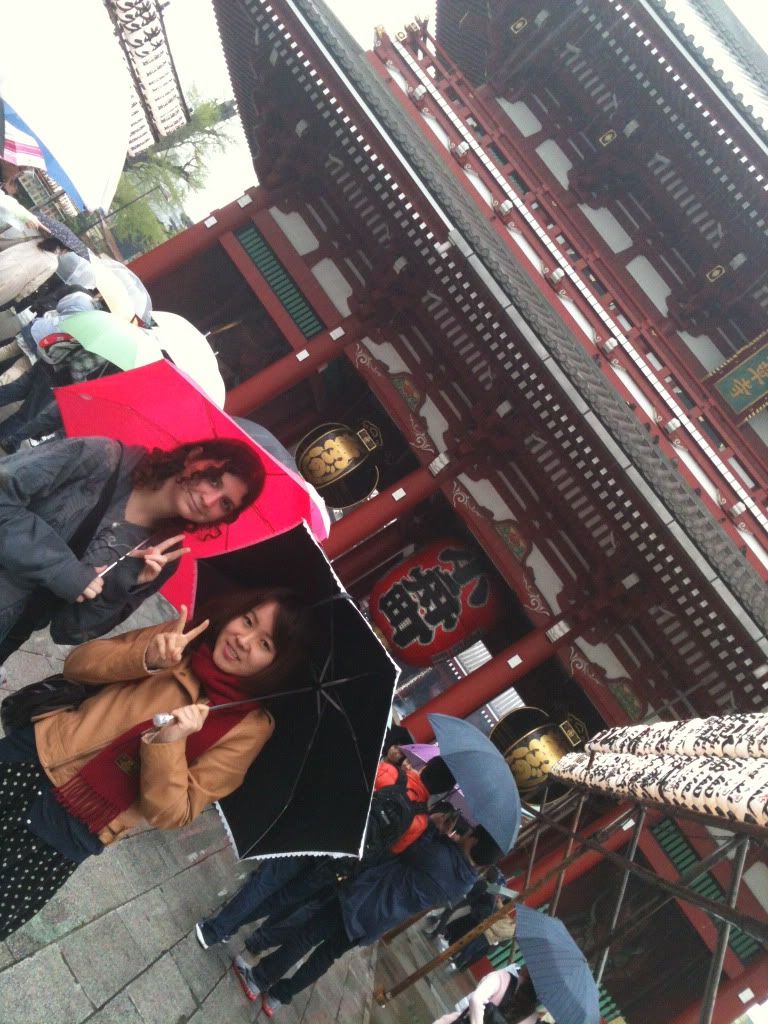 My roommate and I in front of the temple. It was sooo crowded, i was really surprised considering how bad it was raining and how cold it was! D:
Sorry for the bad quality… This is right next to the temple's entrance. I was told that it's suppose to protect the temple.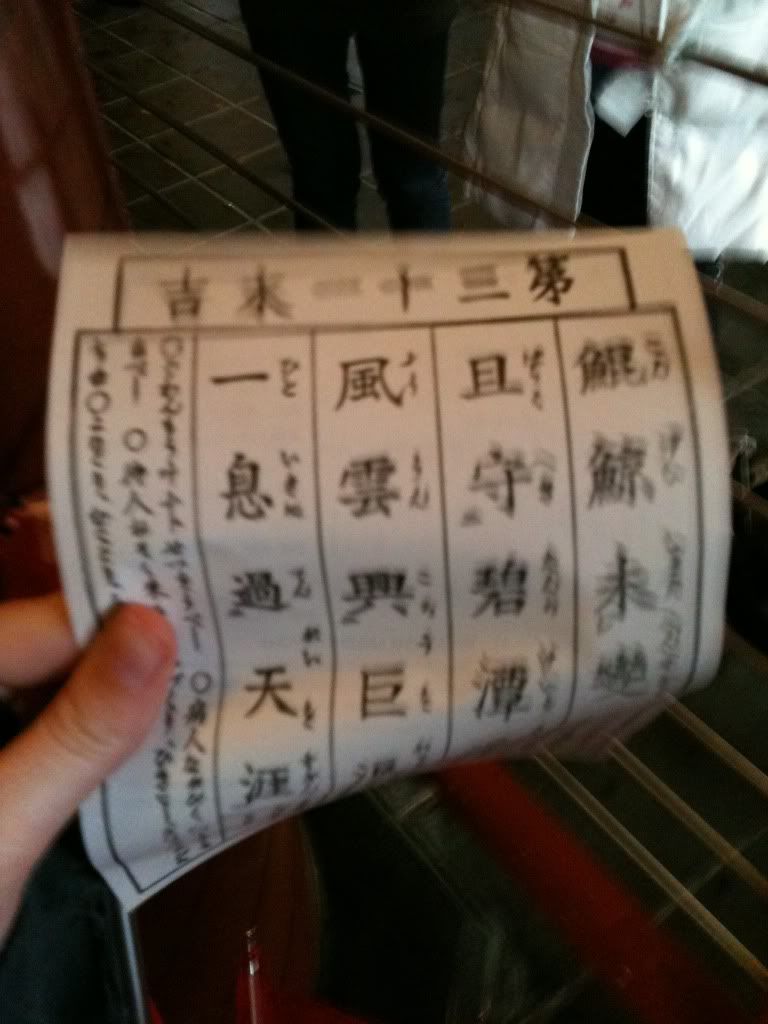 Again sorry for the horrible quality! ;A; So I did a fortune telling thing and my luck is so-so! :D On the back it told me my future. It said that my health will be fine, I should rethink about what i want in life (something like that, hard to understand ;w;), my lover will be late but they will come, my missing item will be late but will come to me, my trip will be good, and my marriage will be good. My roommate's friend got super bad luck ;A;
So when you get bad luck you wrap it on here which is what my roommate's friend did. I can't really remember the reason for it though…
The view from the outside of the temple.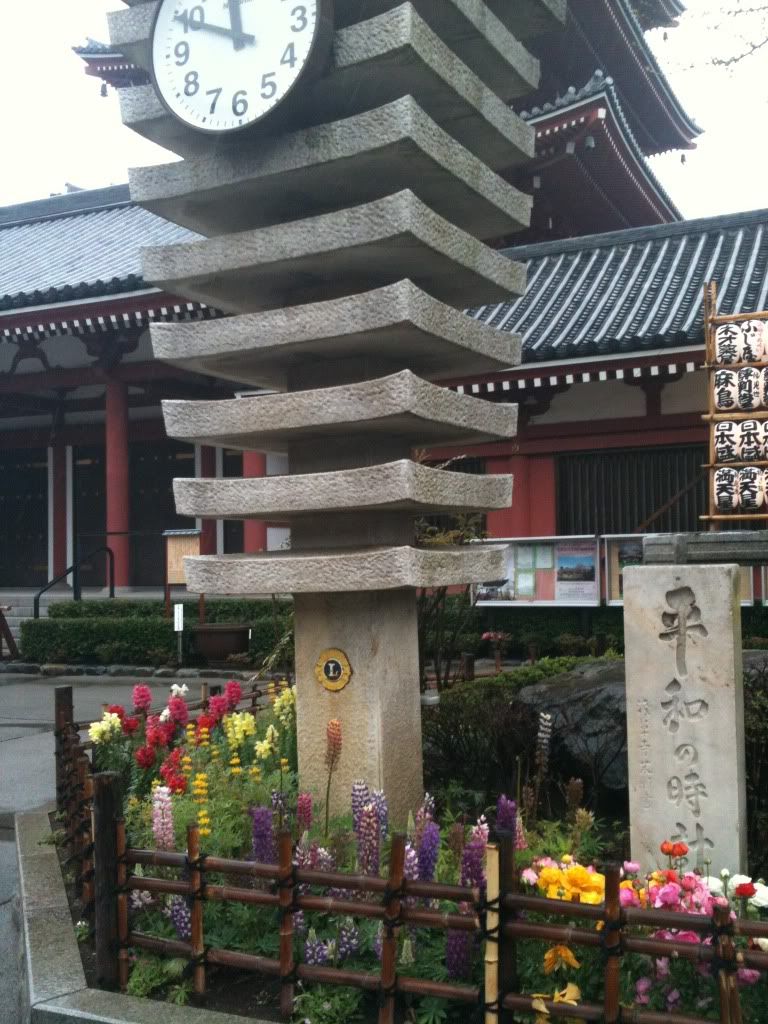 HARAJUKU~!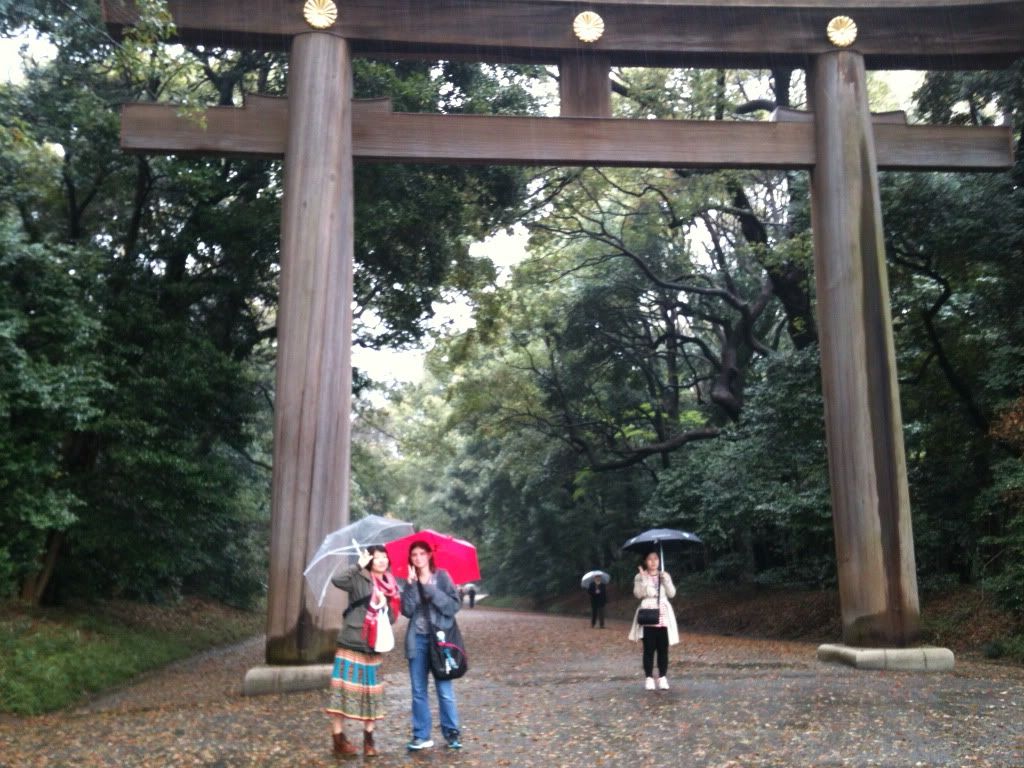 My friend's roommate and I in front of the entrance to the shrine.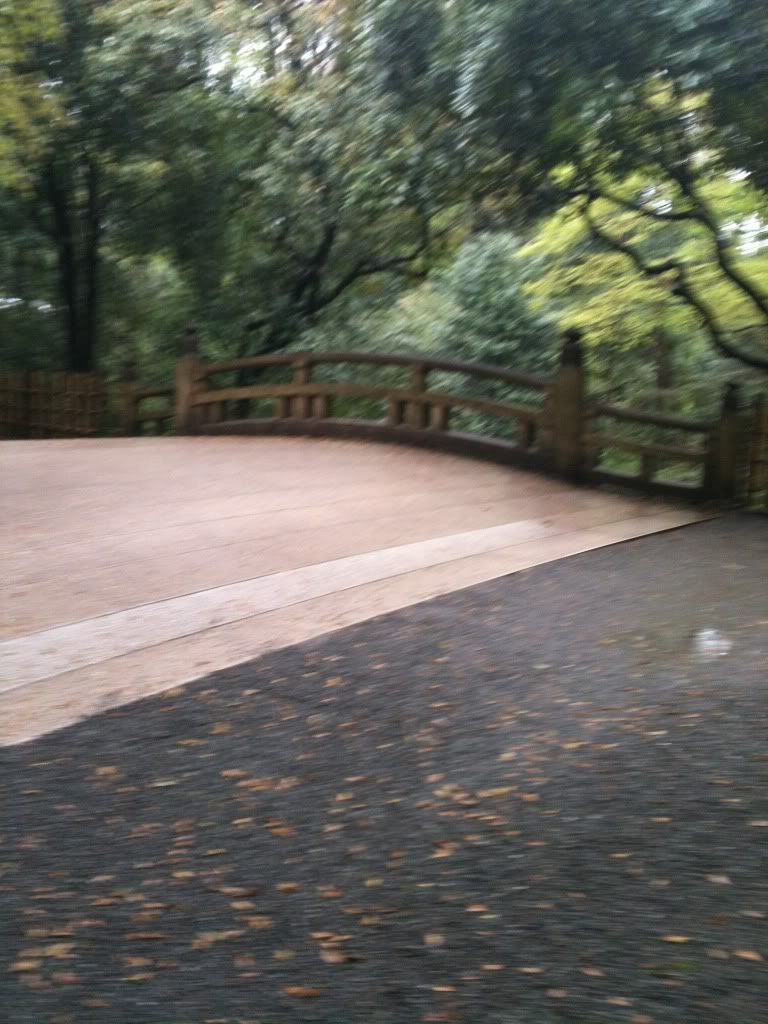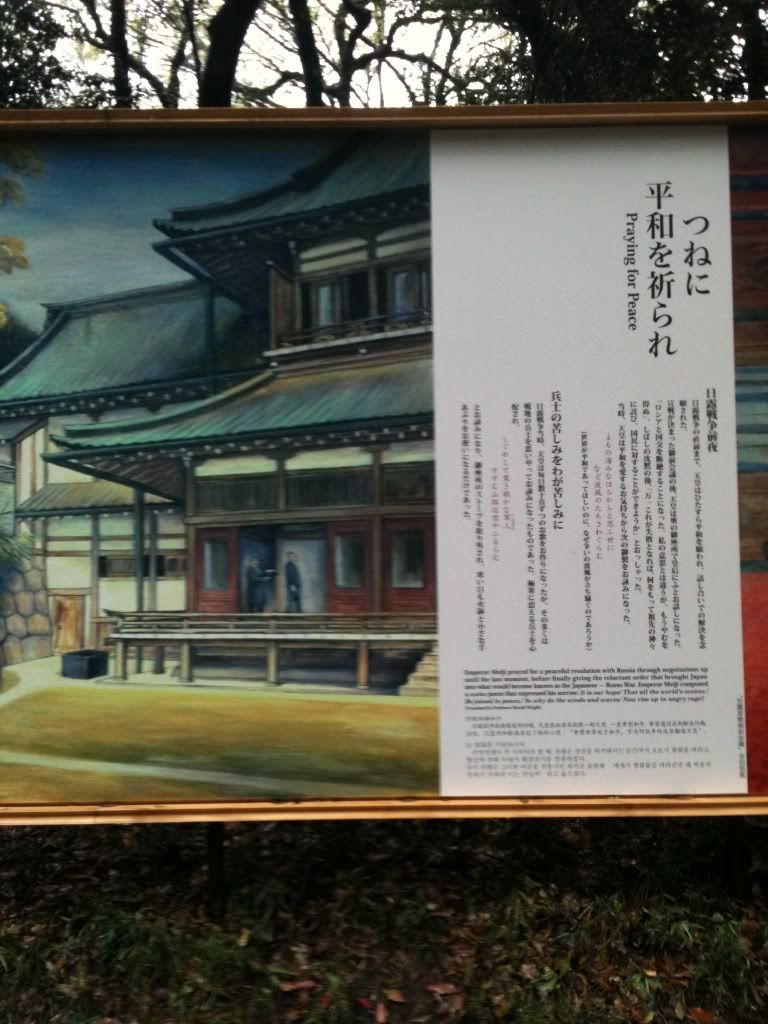 Along the way to the shrine there were paintings on the side. I'm assuming it was a timeline kind of thing but I didn't read any of it so I can't really say
Barrels of sake!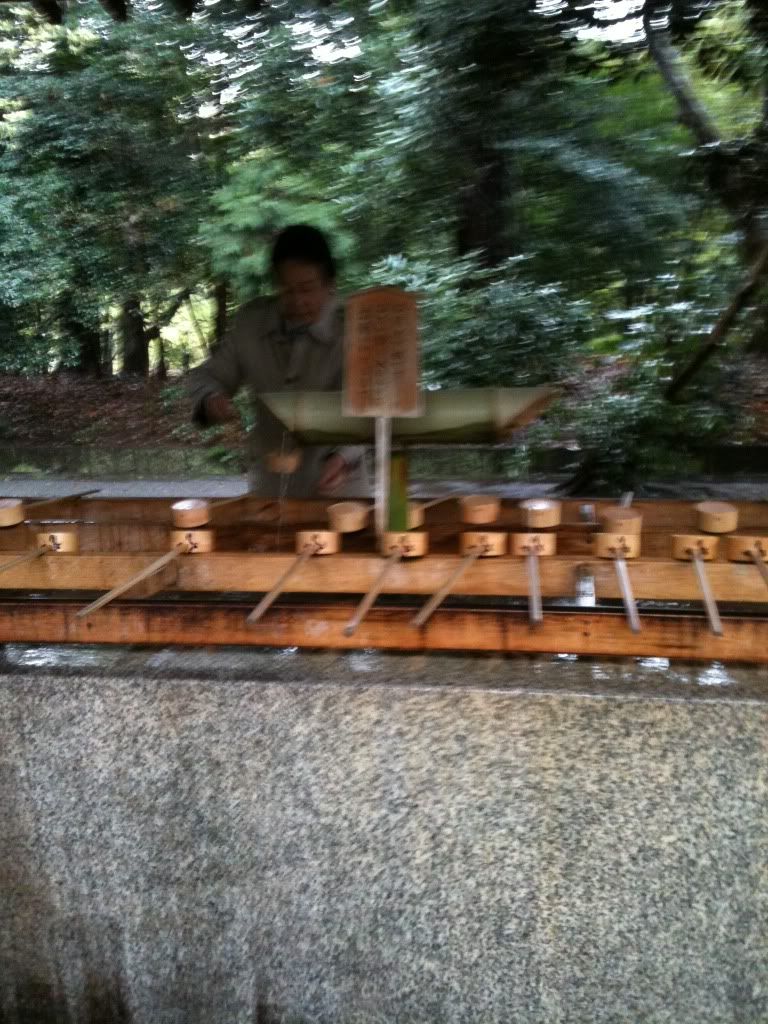 Really bad quality again… Before you can enter the shrine you have to wash your hands and mouth with this water. So cold… ;___;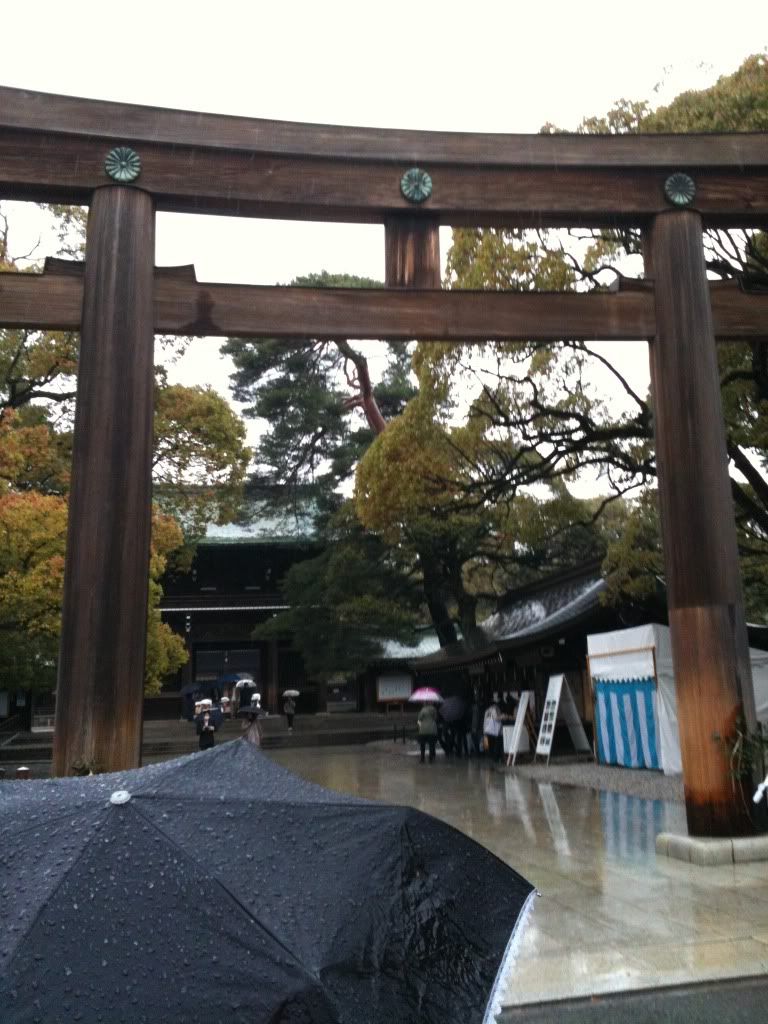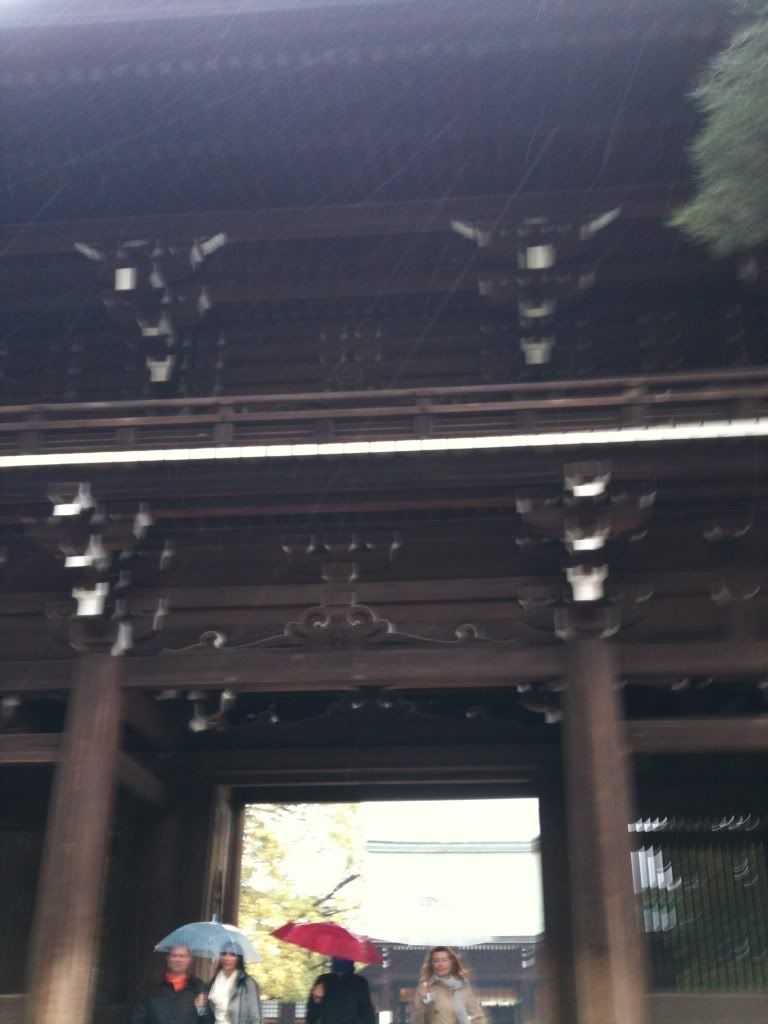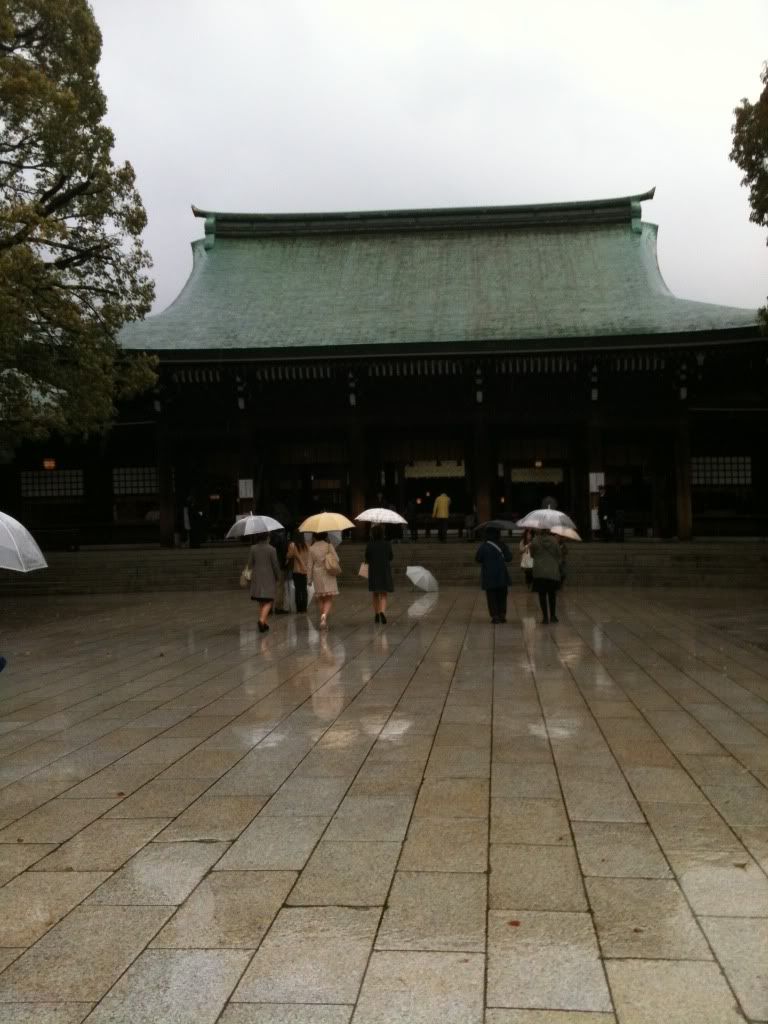 The shrine!!! I wasn't allowed to take pictures of the inside though so none of those, sorry! :(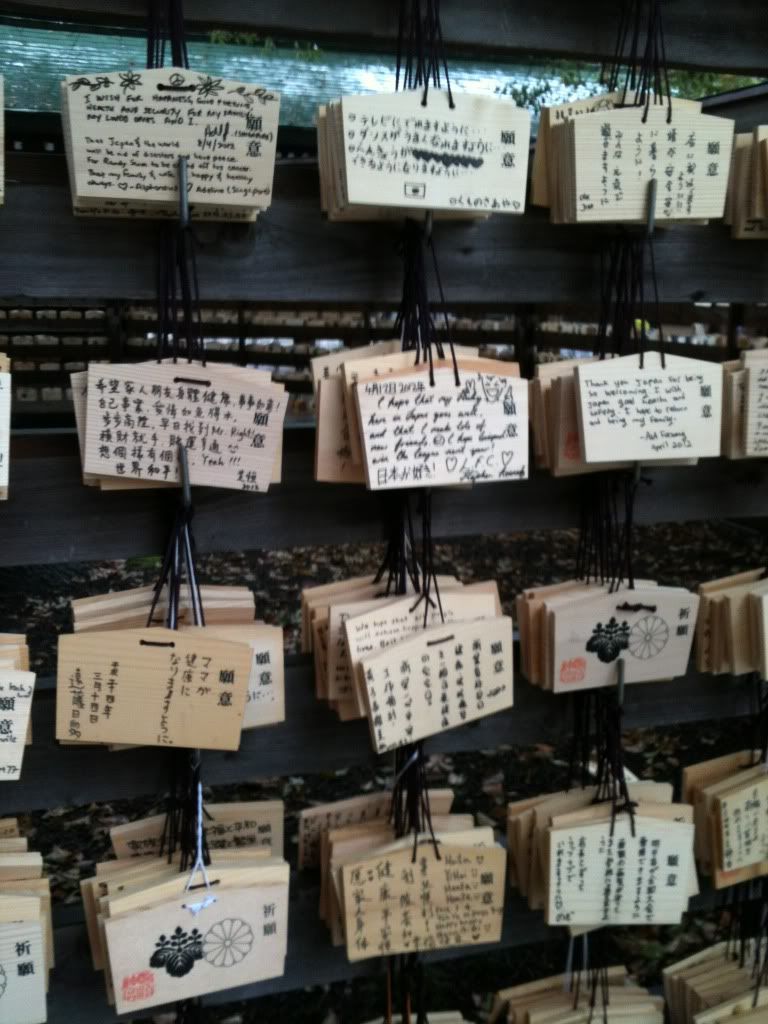 These are prayers left by people from everywhere. It cost money so I didn't get to do it (TT_TT) You just write what you want and leave it here. Pretty much all of them were for world peace and for everyone to have happiness in their lives.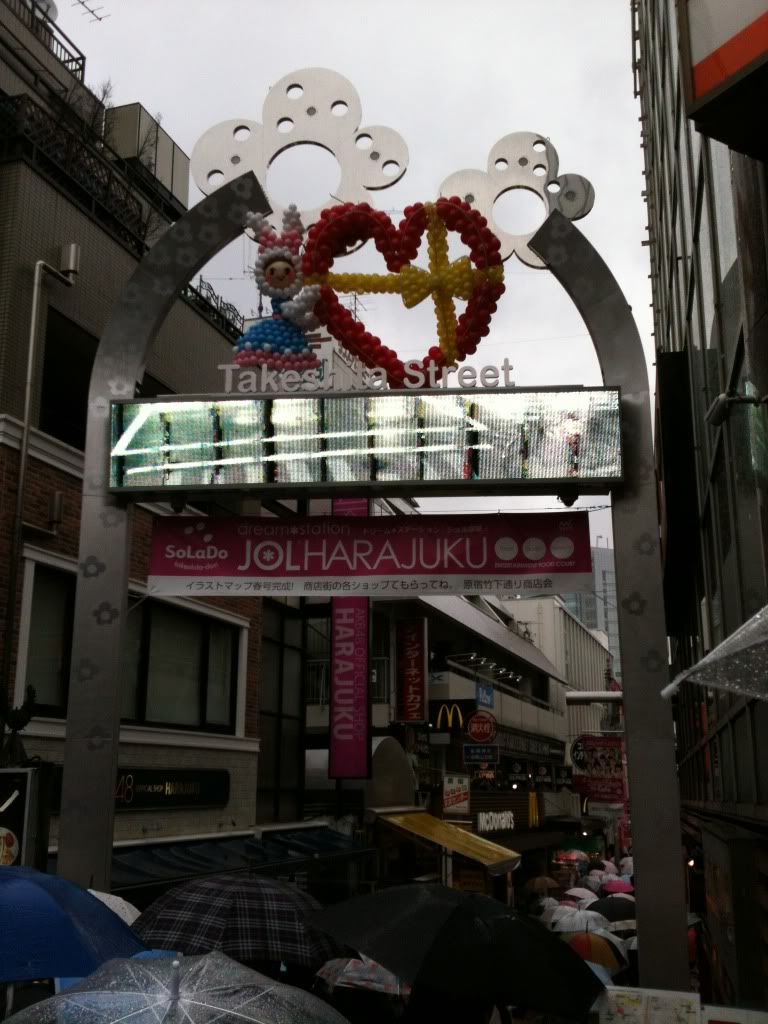 Harajuku shopping! And this is where I stopped taking pictures. It was impossible to get anything good because of all the umbrellas. It was packed and like I said, things were really expensive so I didn't get to buy anything :( It sucks because i haven't had the chance to buy things for people yet! (>_<)
It was a lot of fun though, I'm glad I went <3 So for real now, I'm not sure when I'll be going out and doing things again. Maybe this week or next i'll go visit a friend but it really depends on money. I'll be going to a pride parade soon though so expect lots of pictures of that!
On a daily life note. Classes have officially started and I've turned in my visa stuff so all I have to do is wait now! Classes are okay except for this one class. It's really difficult and I felt so upset afterwards because I wasn't able to understand it. It wasn't the grammar either, it was the vocab that I couldn't understand (><) I have to take this class though, I have to do at least twelve hours and classes here are only two hours each. I'll manage through though! I'll probably have to talk to the teacher a lot but that's okay. This will be good for me, right? I can only improve in my Japanese, it's not like i can get worse at it by taking this class :D